COMPOSTING WITH HUMI IS EASY
IDEAL FOR HOUSES AND APARTMENTS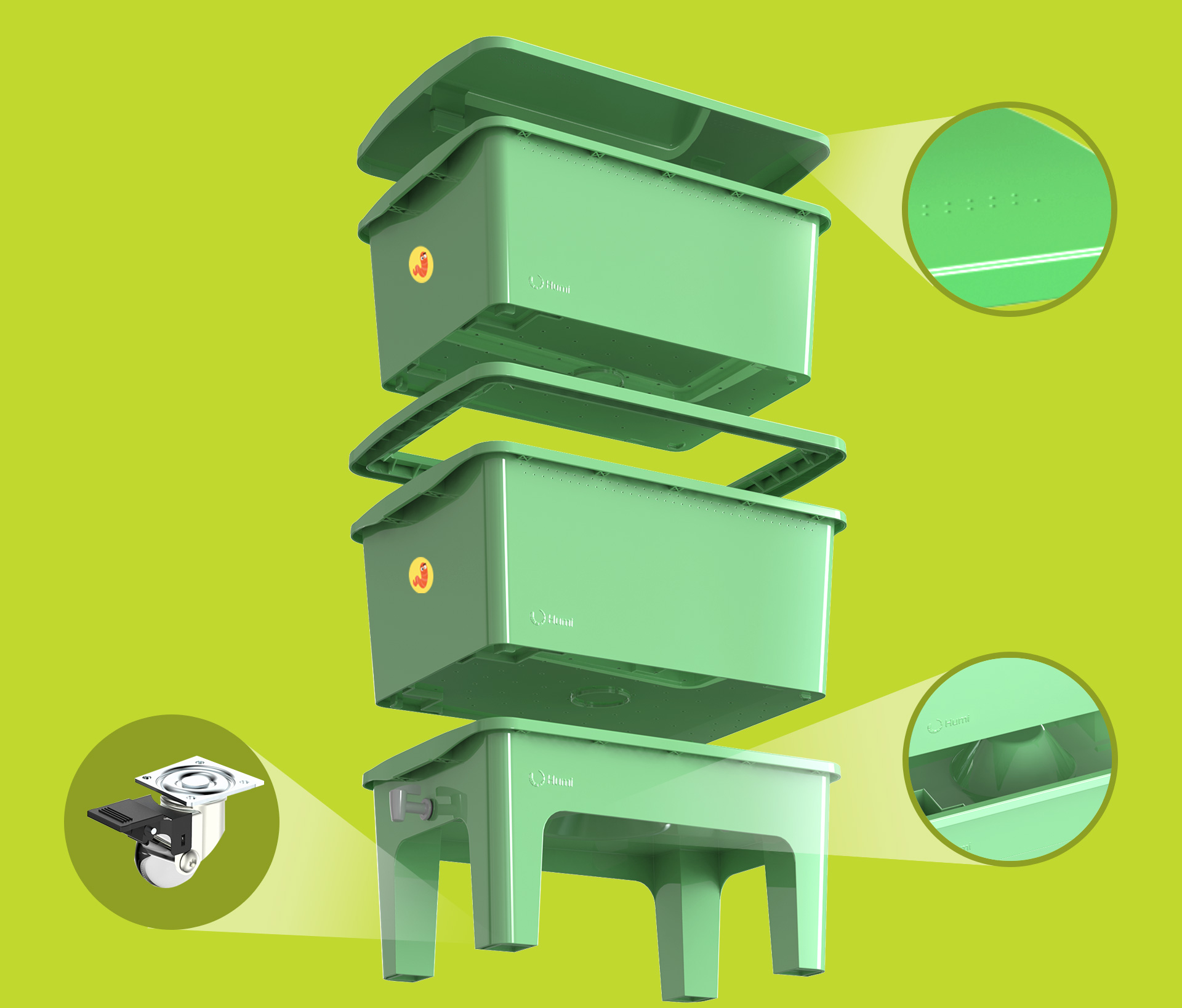 1
Curved cover – does not hold rain water.
2
Cover has unique hooks that keep it stand vertically while you fill the box!
3
Humi can stay outside! No rain can hurt HUMI!
4
HUMI cover has microholes to improve ventilation.
5
The digesting boxes side walls have microholes to improve crossed ventilation.
6
The digesting boxes have 4 feet so that the bottom never touch the floor thus avoiding dirt and mess as well as saving the earthworms.
7
HUMI boxes fit one inside the other, making transportation easy and compact.
8
The digester box floor has has an inclined shape so that most of the liquid flows into one of the corners. This facilitates removal of humus from the middle box, as excess moisture will be concentrated in the corner.
9
The Support Ring prevents the top box from entering the bottom box and directs the rainwater out.
10
HUMI's design is fancy and has high quality finishing.
11
The smooth walls facilitate the external cleaning of the parts.
12
The inclined bottom of the collecting base makes all water flow towards the drain. A plastic faucet makes collection easy.
13
The faucet is positioned below the level making it possible to drain all liquid.
14
HUMI's base has an "island" so worms can run away from overwet compost and avoid drowning
15
HUMI's base has four feet which keeps the drain faucet higher and allows to use a larger recipient to collect the liquid.
16
Humi's feet were designed with strategically positioned and enforced wholes to receive high quality silicone casters for easy displacement.
SEE HOW IS EASY TO COMPOST
Composting with Humi is very simple!
And with time it gets even easier.
1
Top Digesting Box
Fill in the container with organic waste from your kitchen, such as vegetable peels, fruit waste, and leftover food, mixed and covered with dry leaves or sawdust, in alternate layers.
2
Middle Digesting Box
When the box on top is full, the boxes positions need to be changed. While new layers of waste are placed in the top box, the earthworms digest the organic wastes from this box into humus.
3
Collecting Base
This recipient stores the exceeding liquid from organic waste, called worm castings tea. The worm tea is a concentrated fertilizer, very rich in nutrients. It should be diluted with water before watering plants, vegetables and trees.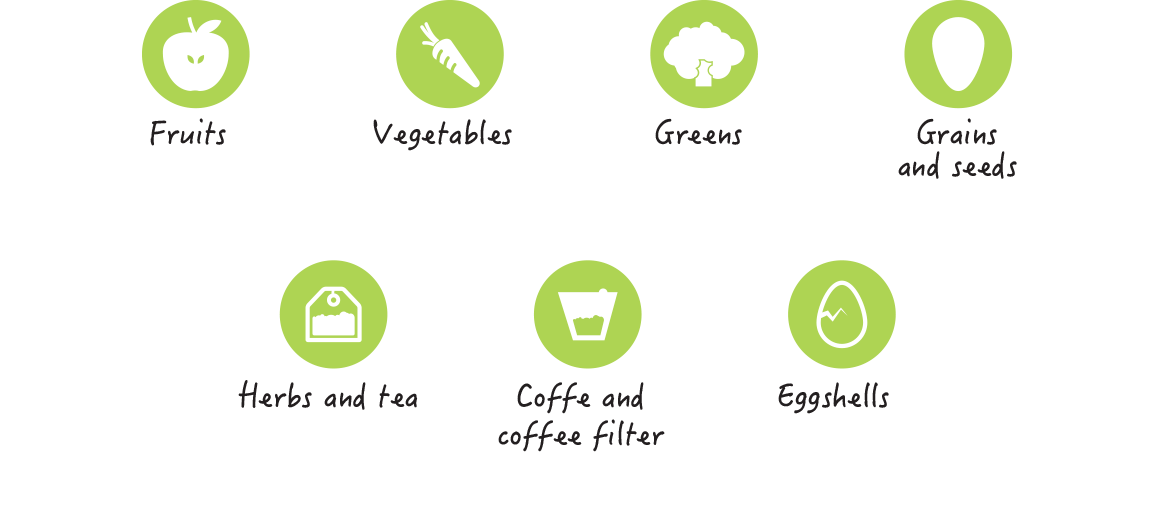 WHAT CAN PLACE WITH MODERATION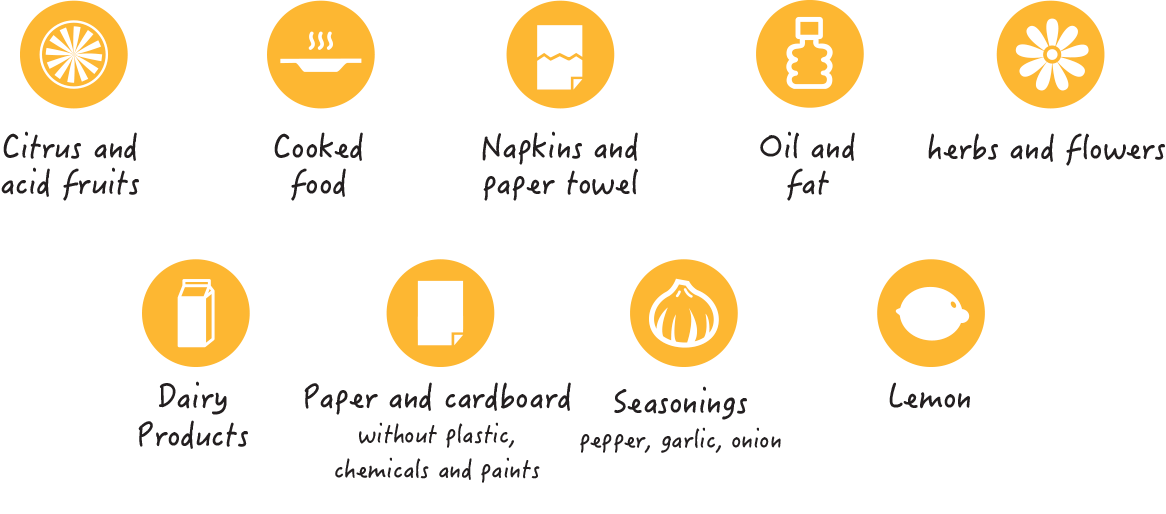 WHAT WE DO NOT RECOMMEND TO PLACE